How you will receive calls
Whether or not your device rings, as soon as a call is assigned to you, you will hear a typical 'Chup' sound. After this sound you can start with your greeting, don't start talking before the sound because the caller will not hear you. The 'chup' sound is an audio cue to give you a signal that you have a caller on the line and can start talking.
At the time of the 'Chup' your screen also changes immediately and you get to see a script or a screen with fields on screen, depending on how your organization has set up the system.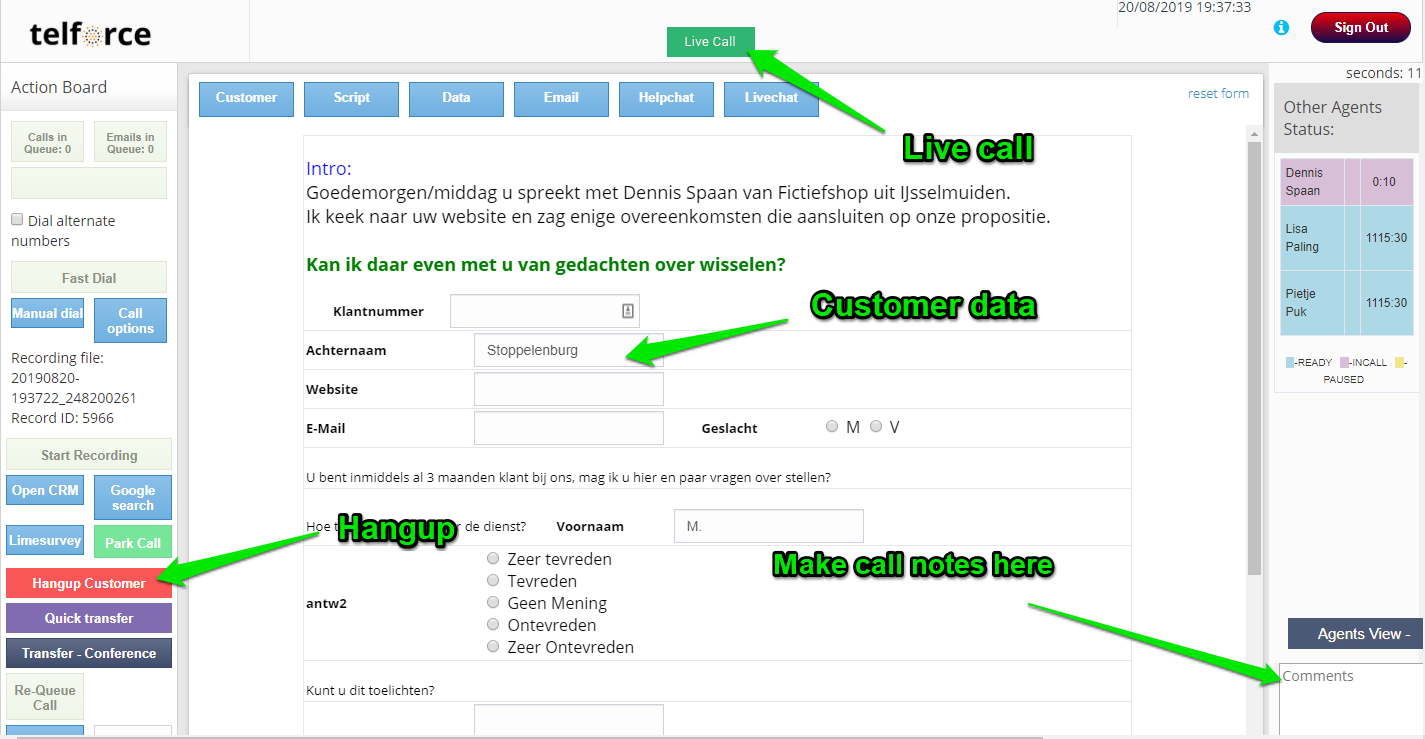 On the right-hand side you can see which of your colleagues are logged in and whether they are busy, pausing or waiting.
At the bottom right you have a box where you can make notes during the conversation.
Please note that these notes are purely for you and your colleagues and are not visible to the client / project owner. With every conversation this field is cleared again and you can create a new note and with every subsequent conversation you automatically see a popup with a historical overview of previous notes. Press the blue button below the field to display the note popup.
With the red button at the bottom left you can Hang up and thus end the conversation. You will then automatically be taken to the disposition screen. Do you want to process a few things after the conversation is finished? Then tell the customer goodbye and do not press the Hang up button, do your administrative work and only then click Hang up.